Increase production and reliability while reducing equipment stress and noise levels by using shock absorbers. Northwest Automation Products is pleased to carry Enertrols industrial shock absorbers for use in everything from medical equipment and instrumentation to furniture.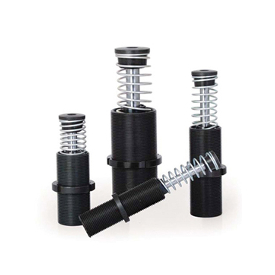 Acecontrols was founded in 1973 to fill the need for a high-performance hydraulic shock absorber. The company has grown to become a leading supplier in its field and continues to release new products. Enertrols is based in Farmington Hills, Michigan and sells its products worldwide.

Enertrols shock absorbers come in many different lines and sizes. Explore the options in the Enertrols industrial shock absorber catalog below.