Increase production and reliability while reducing equipment stress and noise levels by using shock absorbers. Northwest Automation Products is pleased to carry ACE Controls industrial shock absorbers for use in everything from medical equipment and instrumentation to furniture.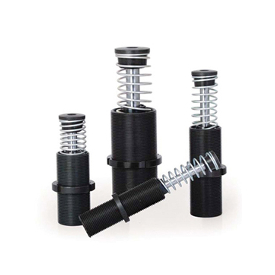 ACE universal damping solutions generate heat from kinetic energy. This increases machine speed, quietness, durability, and weight, increasing their profitability and competitiveness.
Here, you'll discover the ideal assortment of machine parts that convert harmful forces into harmless heat. These ACE solutions smoothly slow down moving loads. The damping goods from ACE are extremely beneficial in this situation since it involves the least amount of stress on equipment.
ACE Controls shock absorbers come in many different lines and sizes. Explore the options in the industrial shock absorber catalog below.