Move items precisely, efficiently, and quickly with our conveyors. Northwest Automation Products offers Dorner conveyors for industrial, packaging, and sanitary use. Select from backlit conveyors, flexible package handling solutions, magnetic belt conveyors, stainless steel flexible chain conveyors, SmartPace pacing conveyors, vacuum belt conveyors, indexing conveyors, accumulation conveyors, metal detecting conveyors, low friction conveyor belts and more. Manage product flow with guides, plows, gates and paddles. Utilize standard or custom chain or belt conveyor systems designed specifically to meet your needs.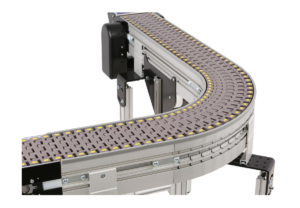 Based in Hartland, Wisconsin, USA, Dorner is a leader in precision conveyors serving more than 1,200 industries worldwide. Dorner builds every conveyor to order and strives to deliver the finished product faster than any competitor. It prides itself on quality, durability, accuracy, and the ability to handle a wide variety of products with its conveyor systems. Northwest Automation Products is pleased to carry all of Dorner\'s products.
Click here for a tailored solution to your conveying need.

Just need a part? Find part replacement services for flat belt, modular belt, flexible chain, and more. Contact us at 503-620-5670.