Safety fencing. Machine bases. Tooling supports. Aluminum extrusions fit the bill for all these and more. Northwest Automation Products is proud to offer Frame-World aluminum extrusions to suit your varied needs. With options ranging from pre-assembled to part-by-part, Frame-World extrusions make it easy to find your solution your way.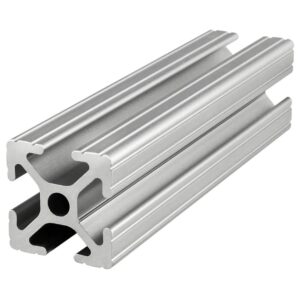 Frame-World is based in Lake In The Hills, Illinois. The company specializes in providing aluminum extrusions for use in manufacturing, retail stores, offices, and more.

Browse the catalog below to find your solution. If you don't see what you're looking for, just ask. Frame-World offers customization in machining and accessories.