Vacuums are utilized as a type of robot end effector. Northwest Automation Products provides a large selection of vacuum products, including vacuum products made of rugged, industrial-appropriate materials, products made of FDA grade materials, flow-sensor valves, dual-and tri-flow valves, vacuum pump controls, suction cups, large area and specialty grippers, and filters.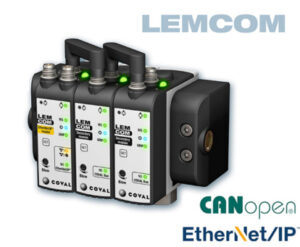 COVAL Vacuum Technology Inc. specializes in the manufacturing and distribution of vacuum components and complete EOAT for the automation industry. With more than 25 years of experience, COVAL is a force for permanent innovation in the field of vacuum technology. Our product line includes suction cups, vacuum pumps, vacuum switches, spring compensators and peripheral devices.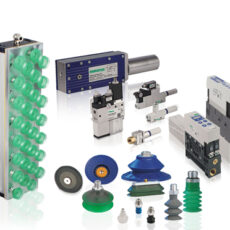 Founded more than 5 decades ago, Numatics provides vacuum components for many industries and applications. Their selection includes ejectors, electric vacuum cups, suction cups, sensors, switches, and regulators. See and select from the full spectrum of offerings in the Numatics vacuum catalog.

EDCO USA was founded in 1994 to provide US-made high-quality, cost-effective vacuum components. Based in Fenton, Missouri, USA, the company remains dedicated to innovation, customization, and efficiency of cost, energy, and space. EDCO vacuum components are designed for flexibility in use and installation, but customization is also an option. Explore options to suit your needs in the EDCO USA vacuum catalog.