Our electromechanical TC rotary indexing tables have always offered exceptional robustness, high quality and legendary reliability. However, the new enhanced model range now raises the bar even higher. Service life, performance and speed have all been further improved.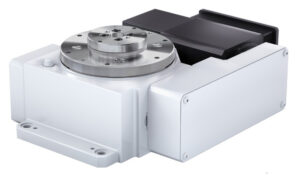 Whether positioning heavy loads or handling high-speed applications the new TC boasts virtually double the mass moment of inertia of its predecessor (depending on application parameters) and up to 20% faster cycle times.

View them all in detail in the catalog below.