Programmable Logic Controllers (PLCs) and other controls are responsible for automating processes. As their names suggest, they are the virtual brains and nerve centers of the automation world and can be found in uses ranging from factory assembly lines to amusement rides.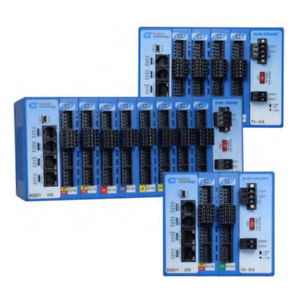 Control Technology Corporation (CTC) has more than 35 years of commitment to technological innovation and prides itself on providing both standard and customized controllers. CTC\'s products are utilized by a number of leading technology firms and are manufactured at CTC\'s factory in Hopkinton, Massachusetts, USA.

CTC designs controllers with high performance in mind. Need multi-axis servo or stepping motor control (direct or EtherCAT)? Desire integrated Modbus master/slave, OPC, BACnet, DeviceNET or web support? Have to translate between protocols? All are options with CTC\'s products. You can even remotely monitor and change many controller resources via iPhone and iPad. Explore CTC\'s catalog below to find a controller to suit your needs.

Need something else but like what you see? CTC is happy to customize, and Northwest Automation Products carries everything CTC offers.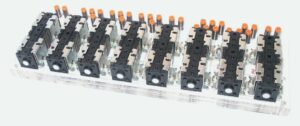 Pneucon was founded in 1967 and is now a division of PneuAir Solutions, Inc. Headquartered in Valley Springs, CA, USA, Pneucon is driven by a desire to always act with integrity and character.

Pneucon carries non-electric PLCs in up to 24 steps with 24 independently operating individual 3/2 way valves. Programming is push-in pin and both unidirectional and bidirectional drum rotation is offered. Browse the Pneucon PLC catalog for more details.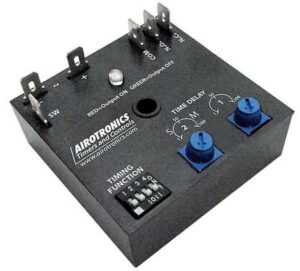 All Airotronics products are designed and made in Cazenovia, NY, USA. Airotronics was founded in 1955 in California, then moved to central New York state as the company grew. Airotronics was and is dedicated to providing high-quality American products that meet or exceed customers\' requirements. The company is headquartered in Cazenovia, NY and is a division of Pelco Component Technologies. Airotronics designs and produces specialized microprocessor-based controllers. The company also offers made-to-order controllers for applications requiring complex I/O control. These controllers offer a powerful but economical alternative to PLC use. View these products and more in the Airotronics controller catalog.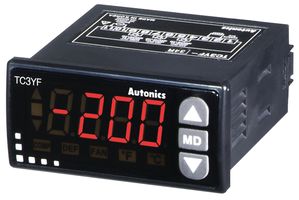 Autonics Corp. was founded in Korea in 1977 as Kuk-je Electronics and changed its name to Autonics in 1988. Autonics is headquartered in Yangsan, Korea and has branches, corporations, and sales offices around the world.
 
Autonics offers a wide range of controllers, including temperature, sensor, and power controllers; pulse (rate) and multi-panel meters; graphic touch and logic panels; field networks; and timers. Download the Autonics controller catalog.